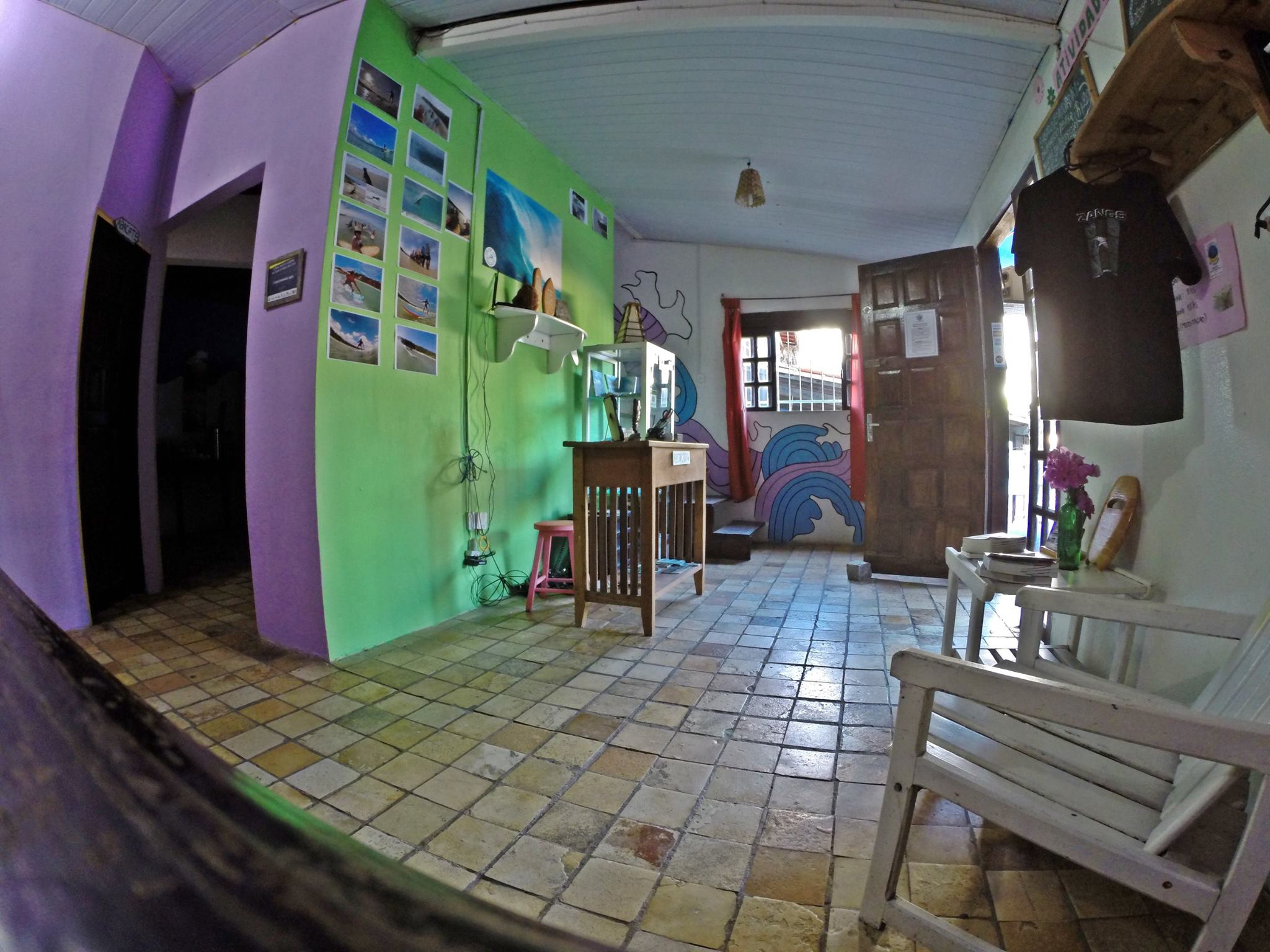 Surf Camp
Enjoy a hostel designed for surfers and all those who wish to enter the world of Surfing!
Our courses are designed for beginners and advanced surfers and are held on magical beaches with translucent waters, white sand and many waves and dolphins. With the support of video sessions, two practical hours and one theoretical daily with video analysis, we will correct your movements and teach you special exercises and a variety of techniques. Our courses are provided by ISA Certified instructors throughout the entire year, so you can start whenever you want!
Our hostel is located in the center of Pipa Beach, where they offer private and shared rooms, free Wi-Fi and surf lessons. It is also located 100 meters from the beach of the city center and 400 meters from Playa Amor.
All rooms and bedrooms at Surf Camp Pipa have a fan and private or shared bathrooms. In addition to that, some rooms also have a balcony with Paraguayan hammocks.
The property offers a kitchen and TV room, both in common use. The hostel's tourism balcony can organize surf lessons and rides with ISA certified instructors and lifeguards. We offer the best courses and surf classrooms and stand up paddle for all levels of surfing, with our advanced techniques and video analysis.
Pipa Beach Brazil Hotel
Some special places to stay in Pipa Beach