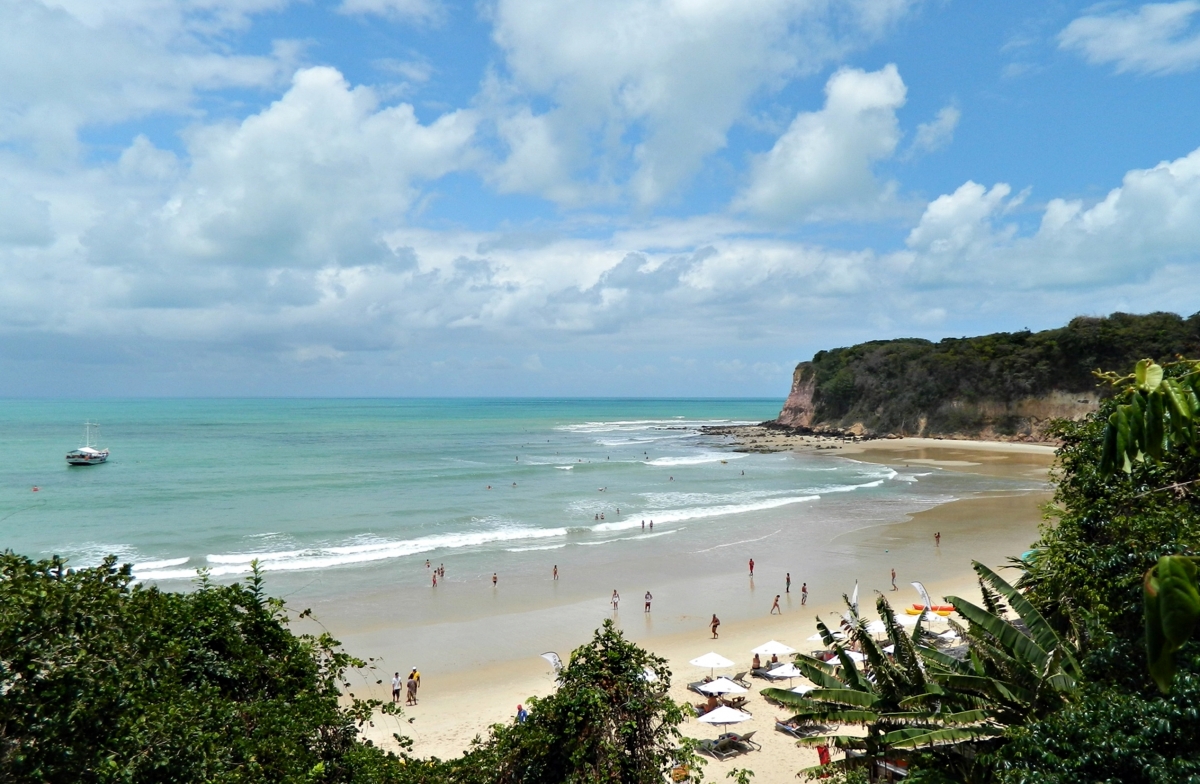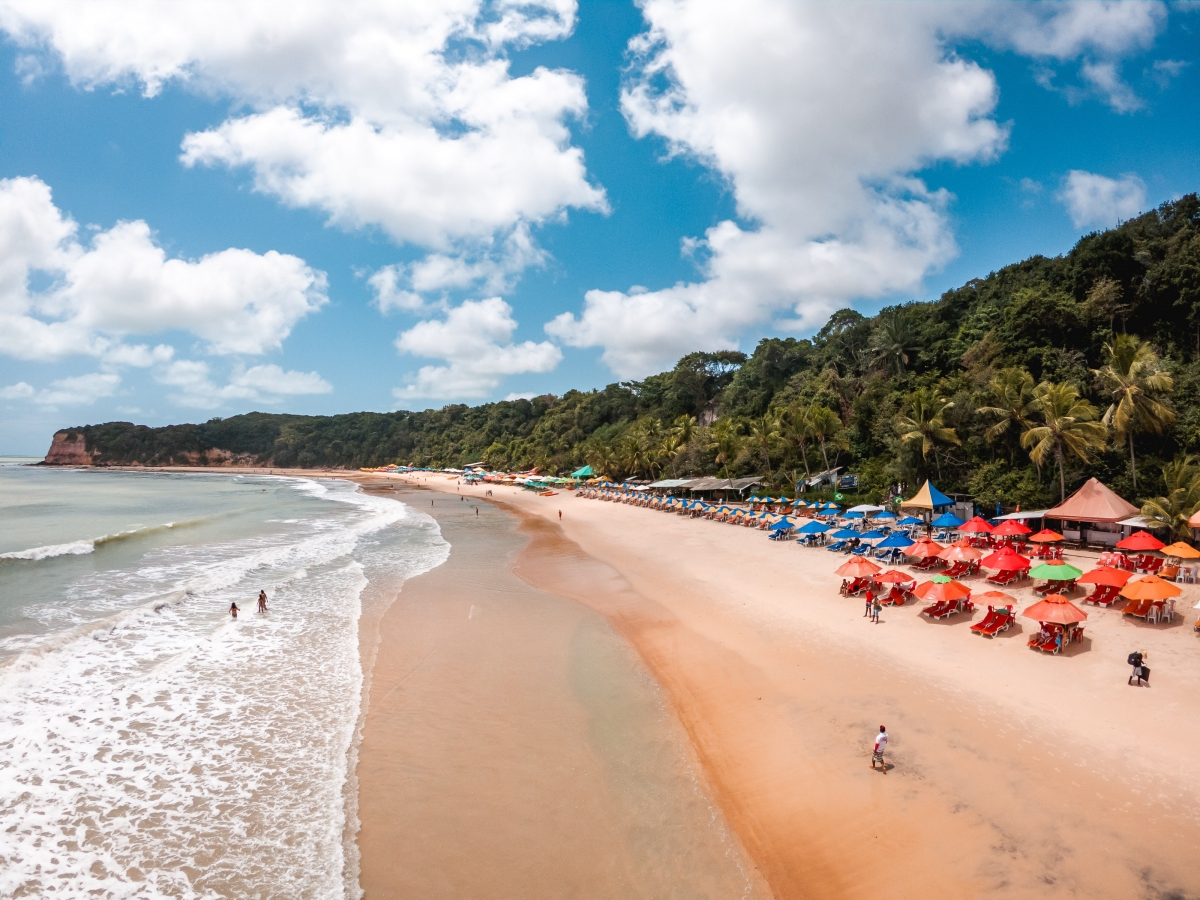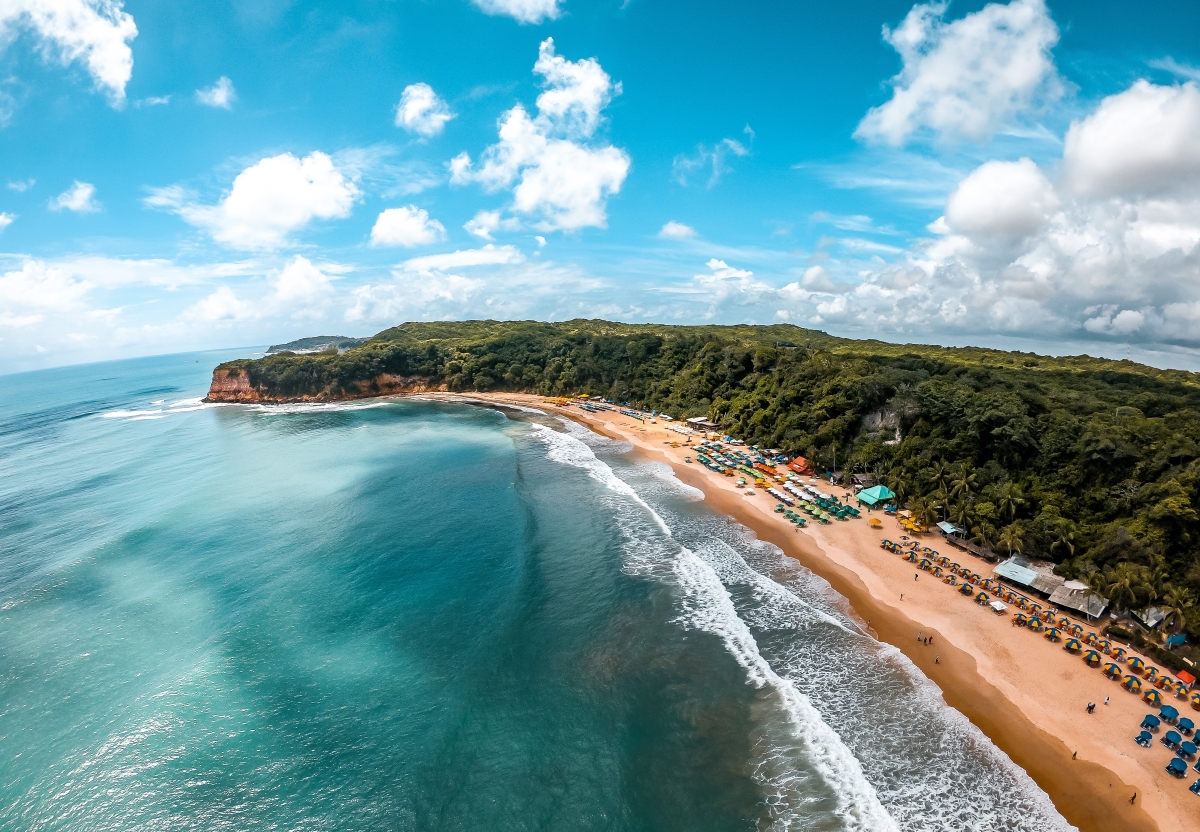 Discover one of the most paradisiacal beaches in Brazil.
It is one of the most paradisiacal beaches in the region and also ideal for tourists who want to know the wonders of Pipa. Due to the quality of the structure, it is the perfect environment to enjoy the day and appreciate the sea. You can also delight in the delicious taste of grilled fish or enjoy a wonderful drink.
The coast is 1 km long, perfect for hiking and always in contact with the sea and nature. It is very frequented by surfers and also by marine sports practitioners. This beach has a calm part, ideal for bathing and some sports such as kayaking, stand up paddle, among others; It also has a part with waves, suitable for surfers. It is the best beach for those who want to learn to surf. There are several surf schools and rental equipment for you to start practicing.
The Madeiro Beach is one of the most paradisiacal thanks to the presence of the intense Atlantic Forest. There on the coast of the beach, on top of the cliffs is the Pipa's Ecological Sanctuary, which is the perfect environment for those who like intimate contact with nature or want to recharge their energies. Want an even more magical visual? Just look a little further to see dolphins swimming. It's really exciting!
How to get?
You can go to Madeiro Beach by car or another transport vehicle such as the van that leaves the center of Pipa or from Tibau do Sul. It is necessary to descend the stairs to reach the sea level.
It is only 4 km away from the Pipa Center Beach and 3 km from the center of Tibau do Sul. It is well below the Ecological Sanctuary, which has access through a staircase. Another way to get to Madeiro is by walking along the beach of Cacimbinhas or Golfinhos Bay, in the latter case it is possible at low tide.
You can see the information of the tide by clicking here.
Enjoy the beauty of this beach in the following video, which we did exclusively for you.
---
Location