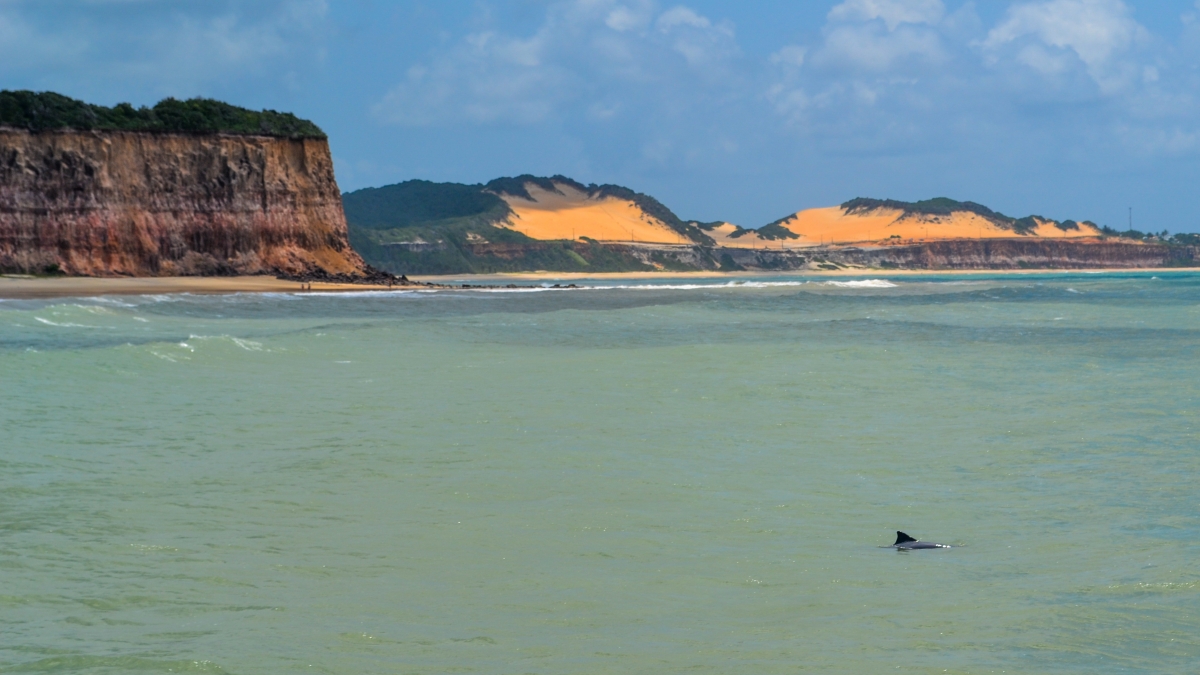 If you want to know a magical place and that you will not forget in your whole life, do not hesitate to visit this beach.
Like to have intimate contact with nature? Do you want to swim in the middle of the dolphins? Then you need to know the Bay of Golfinhos. The waters are calm and of pleasant temperature, perfect for a relaxed swim.The sea is calm, like a pool, and you can swim with the beautiful dolphins that jump and do pirouettes in the air. They are totally harmless and are already used to being close to people. These mammals are wild, but completely friendly and come to the bay to feed. It is really an enriching experience.
How to get?
It is a beach that presents some difficulty for access, since getting there is only possible by the sand (by the Playa del Centro or Madeiro Beach) and when the tide is low. It is also very important to watch the clock, because it is necessary to return before the tide starts to rise. It is a wonderful place, with an impressive vision. It has some simple huts to enjoy a delicious juice or a cold beer, being the ideal place to recharge the batteries.
You can see the information of the tide by clicking here.
Enjoy the beauty of this beach in the following video, which we did exclusively for you.
---
Location