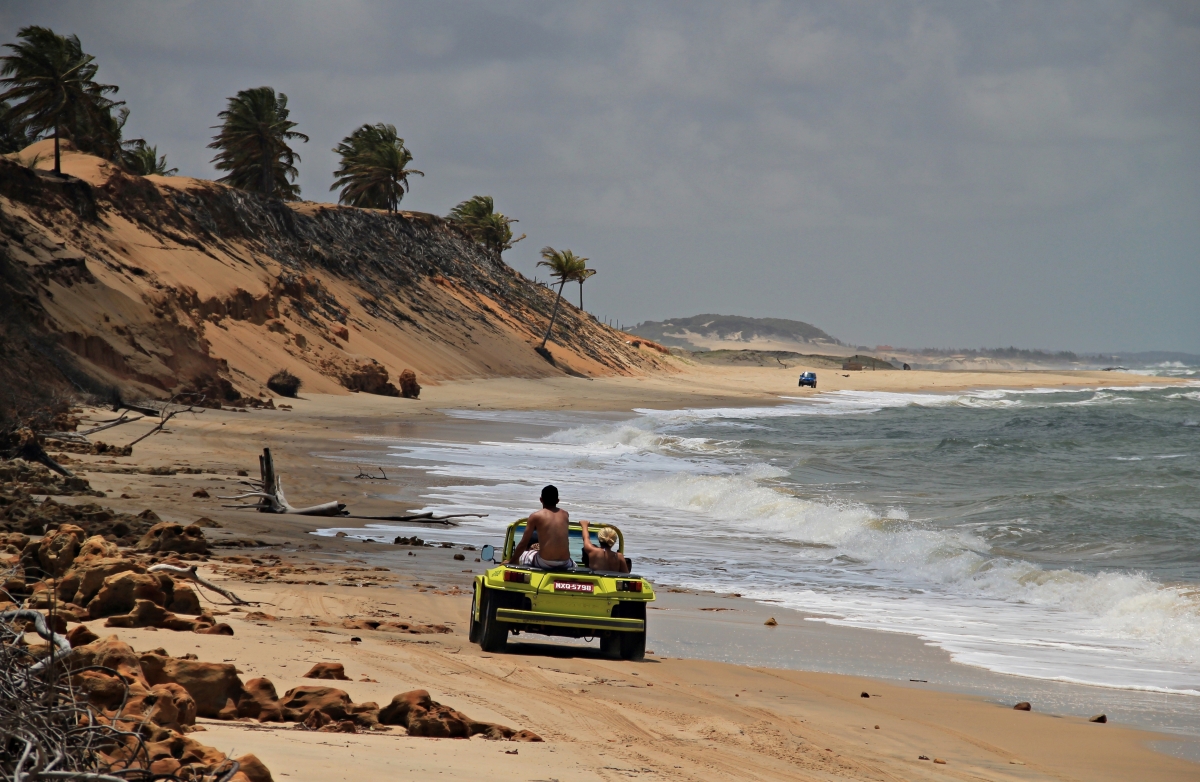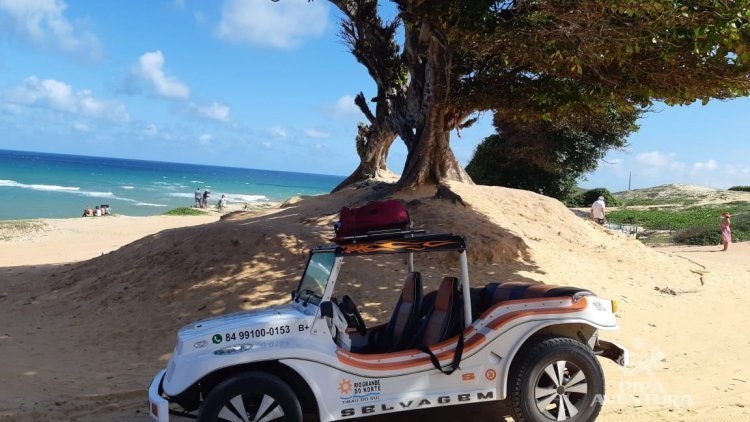 Buggy - Sagí
Discover incredible places!
Services
Attributes
Days and hours
Monday - Tuesday - Wednesday - Thursday - Friday - Saturday - Sunday
On this tour we go to the beautiful Chapadão cliffs with a unique view of Praia do Amor and Praia das Minas, where we travel 4 km of beach to Sibaúma, a charming fishing village, from above the viewpoint we can see the gigantic sea turtles. .
Then, we will cross the Catu river by raft and we will stop at the natural pools of Barra de Cunhaú, a place with warm and calm waters. After crossing the Curumataú River, one of the main rivers in the State of Rio Grande do Norte, we headed to Baia Formosa, the city of the world surfing champion, until we reached our destination, Sagí beach. Until then, there are 20 km of deserted beaches, passing through Mata Estrela, to swim in the warm waters of Lagoa Coca-Cola (Mata Estrela entrance: 5.00 p / person).
In the town of Sagí we stop for an optional walk in Jangada and a relaxing clay bath, and soon we will be on the border of the two states of RN and PB.
Obs: Lunch at Sagi or Barra de Cunhaú (not included).
Services:
* Buggy ride
* Maximum capacity 04 (four) people.
Price: from R $ 1200,00 (value per vehicle for a maximum of 4 people)
Tours in Pipa Beach
Tours, activities and unique experiences at Pipa Beach